Supply System

After years of development, Fullink Technology has established long-term and stable cooperative relationships with many well-known brands in the industry. The continuous cooperation with well-known brands in the industry has driven the company's revenue scale to grow steadily.
Strict product requirements of high-end customers in the industry have prompted Fullink to continuously improve the level of R&D and manufacturing. Customers of high-end brand names in the industry always have higher standards and requirements for product design, quality and safety regulations, and the company needs more R&D investment to meet these requirements.
Becoming a supplier of high-end brands in the industry will help market development. In order to maintain their own brands, they have a strict access mechanism and a long certification cycle for ODM suppliers, and it is a strong demonstration of the company's technical and manufacturing strength to become a supplier to high-end brands in the industry, which is conducive to attracting new customers or introducing new products to existing customers.

The design capabilities of Precision moulding and Mechanical help Fullink to achieve flexible manufacturing
Fullink has strong design and production capacity of Precision moulding and Mechanical. It can provide shells and internal structural parts for the company's signal conversion and expansion products, and can meet the needs of customers for small batch orders. Fullink has sufficient production facilities and production sites, which can support the commissioning of a new production line without stopping production; Fullink's production line workstations are independent and movable standard work surfaces, which can be combined according to product production needs to achieve quick line change. Fullink has mold and precision structural parts design, production capacity and rapid line change ability, enabling the company to flexibly adjust production plans, respond to small batches and multi-batch orders, and achieve flexible manufacturing.
R&D System
Fullink establishes a partnership with chip manufacturers, and can obtain new chips earlier to gain a first-mover advantage.
Since its establishment, Fullink has always attached great importance to research and development work and continuously carried out product innovation. A complete R&D management system has been established, and an IPD integrated development system has been introduced; Fullink has a safety certification laboratory and an industrial-grade 3D printing laboratory, and has the technical development capabilities of various signal conversion expansion products, and can provide complete signal conversion expansion Product Solutions.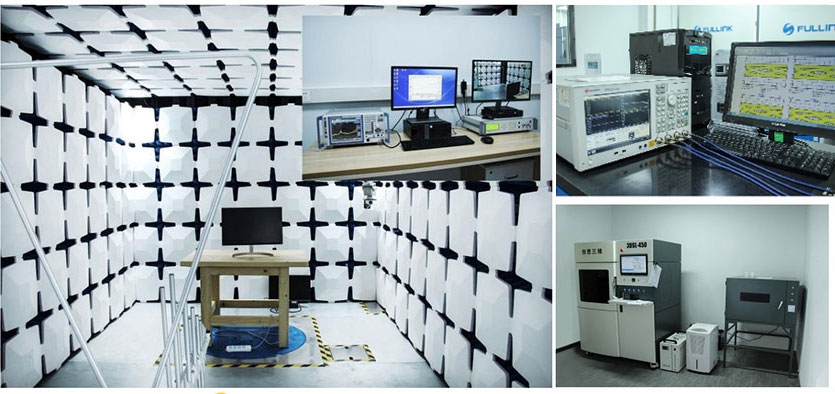 Fullink has a first-mover advantage in the field of Type-C products, and the products have been adopted by many well-known customers. In 2015, in the early stage of the introduction of Type-C interface technology, Fullink was keenly aware that Type-C interface was the trend of future development, then quickly carried out the research and development of related products, at the same time greatly expanded the research and development team, gain a first-mover advantage. In 2016, Fullink further launched the full-featured Type-C multi-port signal expansion dock product. At present, Fullink's Type-C product series integrity, process maturity and product stability have been widely recognized by customers and have been adopted by many world-renowned 3C peripheral brands.
The company's current core technology
Fullink continues to expand the professional talent team, pays attention to the combination of scientific research and development and production, strengthens intellectual property research and development, strengthens the successful transformation of science and technology, and continues to apply for invention patents, utility model patents, appearance patents and PCT international patents. After years of technology research and development and experience accumulation, Fullink has formed a number of core technologies, each core technology has applied for intellectual property protection, and the technology ownership is clear.
The application and contribution of Fullink's core technology in its main business and products
Fullink's core technology is widely used in various products. For example, Fullink's signal conversion and expansion products all adopt the standby low power consumption technology. When there is no access device at the output end of the product, the power consumption at the input end of the product is kept at a low level. Fullink's core technology has contributed unique competitive advantages to some of the company's products, such as: some of Fullink's high-end digital signal expansion dock products can support multi-screen independent display technology and multi-screen cutting display technology at the same time, which can independently output multiple different displays under the Windows system. The screen can also be displayed on multiple monitors under the Mac system to display different parts of the same screen, indirectly achieving independent output.
Quality System
Fullink's products have advantages in quality such as reliability, compatibility and heat control
Fullink's products are positioned at the mid-to-high end, and a number of measures are adopted to ensure that the product quality meets the requirements of the mid-to-high-end positioning. For example, the company insists on using high-quality raw materials that comply with environmental protection requirements such as ROHS directives and REACH regulations, and the product reliability is higher; Over the years, Fullink products have been tested on a variety of use devices and various use scenarios, forming a database to achieve better compatibility; R&D personnel have rich experience in PCBA layout, higher product integration, less signal attenuation, and better heat generation control; Fullink production requirements are more stringent, product assembly accuracy is higher, and product consistency is better.
The product has advantages in functional design, industrial design, etc.
Fullink attaches great importance to product design. On the basis of in-depth research on market demand, end consumer preferences and customer feedback, Fullink continues to develop products with leading functions, excellent quality and excellent design. Company has a product center to provide end consumers with a better experience in terms of functional design and appearance design.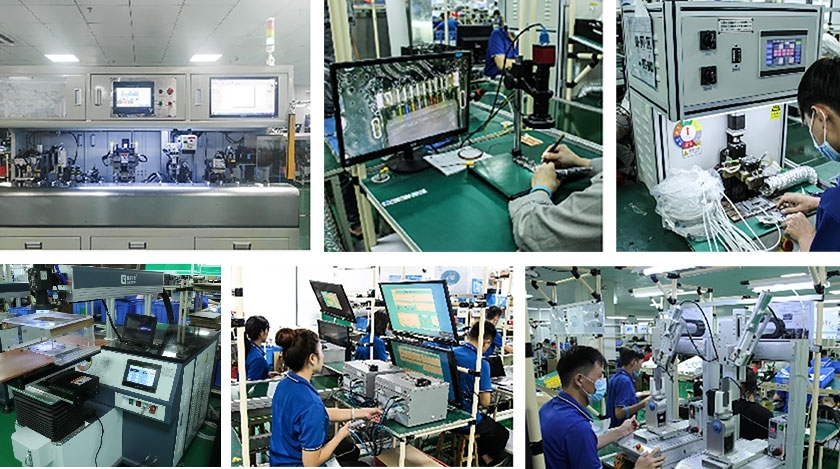 Customized and professional equipment helps Fullink achieve high-efficiency and high-quality production
As an ODM supplier of signal conversion expansion products, Fullink attaches great importance to the production process. In order to improve production efficiency, in the inspection process, Fullink has customized visual automatic inspection equipment, which can automatically compare the video image output of the signal conversion expansion product with the source video image, instead of the naked eye observation of the production personnel, greatly improving the detection accuracy. and detection efficiency; Fullink also customized automatic hard disk inspection equipment, which can simultaneously detect signal conversion through software programs to expand multiple USB, SD and Micro SD data interfaces on the product, improve detection efficiency and thus improve production efficiency. In order to meet the customer's demand for high-quality coaxial cables and reduce the procurement cost of coaxial cables, Fullink purchased professional coaxial cable processing equipment and produced high-quality coaxial cables by itself. The above customized equipment or professional equipment can help Fullink achieve high-efficiency and high-quality production.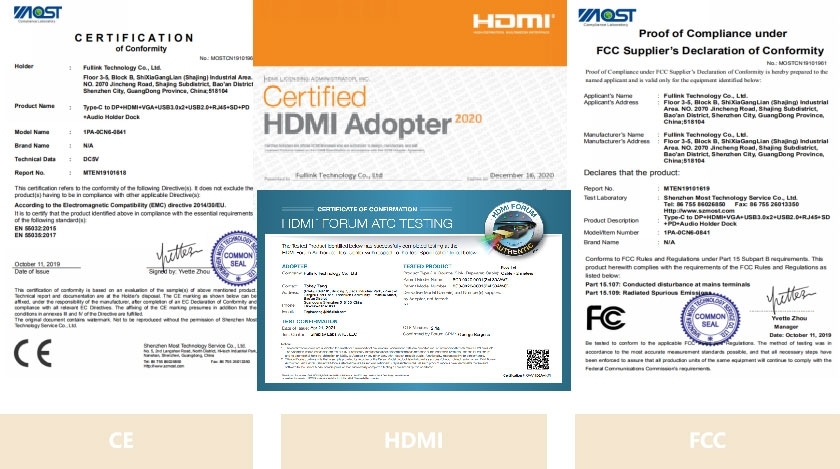 At present, Fullink has passed Intel Thunderbolt 3, VESA, USB, HDMI, HDCP and other industry association certifications; Fullink's products exported to the United States have obtained the FCC, and to Europe have obtained the EU CE certification, and meet the EU RoHS standards and REACH regulations and other mandatory regulations for product environmental protection. Through these certifications, Fullink can continue to develop signal conversion expansion products that meet higher performance standards, and continue to export products to the United States and the European Union, thereby maintaining a competitive advantage.